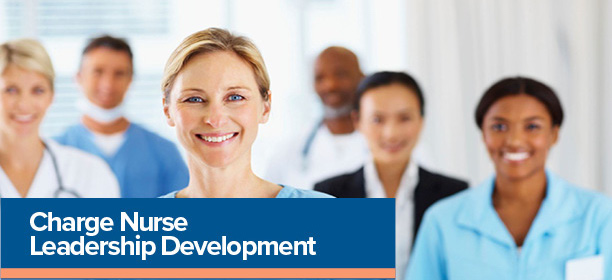 Overview
This online leadership development course is designed for registered nurses. The topics will facilitate nurses' growth and development as unit leaders. Advanced leadership strategies, communication techniques, priority setting and conflict management will be discussed. Attendees will take part in in group exercises with practice scenarios.
This course is presented by Flex Ed and could be offered by your hospital in the future. If your hospital is a Flex Ed client, check with your organization to learn about future offerings that may be at no charge to you. If you wish to continue registration at this point, HASC will offer a discount. If you're unsure whether your hospital is a Flex Ed client, please click here.
Course Details
Following this course, students will be able to:
Identify three key managerial functions of charge nurses
Describe how to assess patient care needs and match them with staff competencies and abilities
Understand the steps in managing conflict
Discuss the importance of relationship management skills in interdepartmental communication
Explain differences between managing and leading
List benefits of functioning as a team
Faculty information will be available soon.
$150 for HASC hospital members
$175 for non-acute stakeholders
Continuing Education Signup
BRN Credit: Provider approved by the California Board of Registered Nursing, Provider No. 08593, for 4 contact hours. Registrations received without BRN numbers will not receive CE certificates.
IMPORTANT REMINDERS
Registration deadline: June 14, 2023.
Valid payment information must be received with your registration.
Make check payable and mail to: HASC, FILE 1361, Pasadena, CA 91199-1361.
You may be photographed or videotaped at the event. HASC reserves the right to use these images and videos in promotional, marketing, educational and other materials.
SPECIAL NEEDS or QUESTIONS
For ADA assistance or general registration questions, contact Sherita Rogers, [email protected] or (213) 538-0767.
CANCELLATIONS
Meeting cancellations received in writing by June 14, 2023, will be subject to a $50 processing fee.
We welcome substitutions at any time.
Refunds will not be granted after June 14 or for no-shows. Fees are not transferable to other HASC programs.
To register for this program, please use the green button above.
Alternately, you can download and fill out the brochure registration form, print it and mail with a check (payable to HASC) to: HASC, FILE 1361, Pasadena, CA 91199-1361.
Download brochure with fillable registration form
For more information, contact:
Job title:

Education Specialist

Phone number:

(213) 538-0767
Job title:

Program Manager, Education

Phone number:

(213) 538-0739